You must be wondering. Who created this? What does that name mean? What is Afro-Kalina? Well… Let me tell you the story of my people.
AfroKalina Culture
Thousands of years ago, men and women boarded their expertly carved canoes to conquer new lands. They left the Northeastern shores of today's South America for the Caribbean Sea. These people were the Kalinago. Our elders say that when these Amerindian warriors arrived on Karukera island, they fought (and eventually mingled with) the Arawak tribes that had made a similar journey a few centuries before.
After over two millennia of life on the islands, more people came. This time, they came from the East and brought guns, deadly diseases and a savage will to dominate and exploit all they would come in contact with. The Kalinago population dwindled dramatically.
The exploitation of the islands by Europeans required more hands; so they brought in huge amounts of free labor from West Africa—especially Nigeria. That marked the beginning of AfroKalina culture: a strong base of African customs connected under oppression to ancient Kalinago knowledge around food, protection from the elements and natural medicine; all under the gaze and influence of European settlers.
Our population and our magic look exactly like that: mixed with European, infused with Kalinago and heavily African.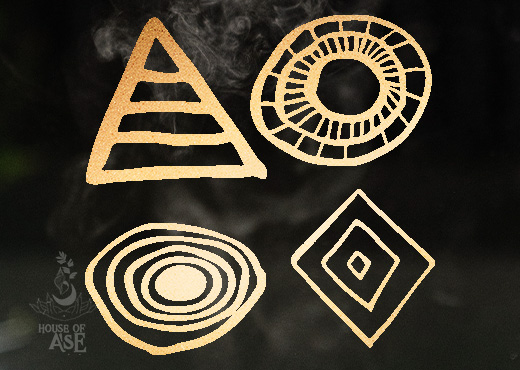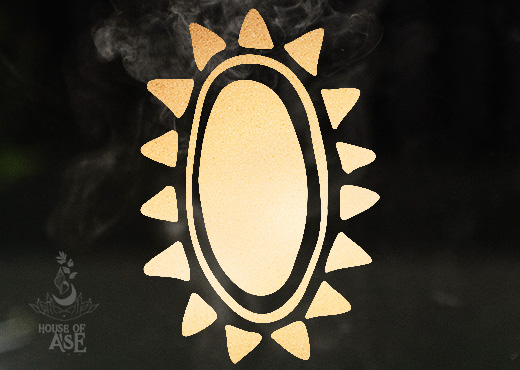 House of Àṣẹ
A very quick and simplified definition of àṣẹ would be: the potential and power within a being (living or not) to influence and shape the world. This is a Yoruba word (from Nigeria) that does not exclude or create hierarchies. It simply is. Your àṣẹ is not my àṣẹ. They just serve different purposes. All of our àṣẹ working together can lead us to liberation and iré (a notion of bliss for the Yoruba).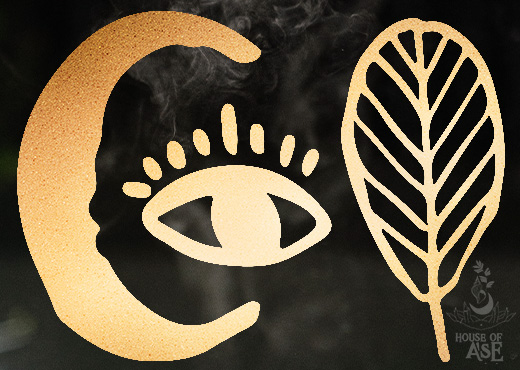 An introduction
I am Lily and I am an AfroKalina, Caribbean, Creole millennial born on the butterfly-shaped island of beautiful waters (Karukera, known today as Guadeloupe). There is recorded mention of my family's presence on the island since the mid-1600s. When it comes to àṣẹ, as a collective, my family's is heavy in protection and healing. As an individual, mine is a bit more diverse. That will explain the assortment of products on this site.
The bulk of my knowledge comes from my family and our traditions. In order to grow, I am also a student of Hoodoo and other Black American conjure modalities.
So… am I a witch? I don't know. You may call me that. The label matters very little to me. What I can say is that my island is extremely catholic and I was raised in a very practicing catholic family. However, religion and customs are not the same. I was also raised in the respect of our old traditions: spiritual baths were always a thing, cleansings and protection work were frequent and traditional medicine was an everyday thing.
Colonization and the catholic gaze have demonized our practices (known as Quimbois in French, Kenbwa in Creole). Even we, islanders, have internalized that prejudice, even though, we ALL make use of Quimbois in some form. I may not identify with the word witch but I certainly want to reclaim Kenbwa! It is my family and my community's heritage and just like its not-so-distant cousin Hoodoo, it deserves to be recognized as an instrument for good and liberation. Everyday Quimbois has nothing to do with the perverted perception of devil worship many cling to. Kenbwa is essential to the community and it belongs to the light.