Description
All forms of love & attraction
This bath can work on different levels. It is great for a self-love ritual, to reconnect intimately and profoundly with yourself. It is also what we would call today a glamour bath, aiming to enhance your ability to attract and charm. Ultimately, what it does is prepare the terrain for you to receive the love you deserve.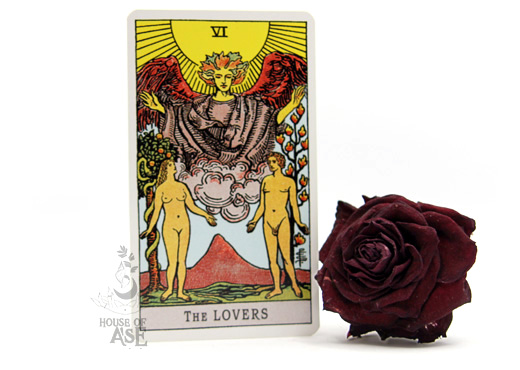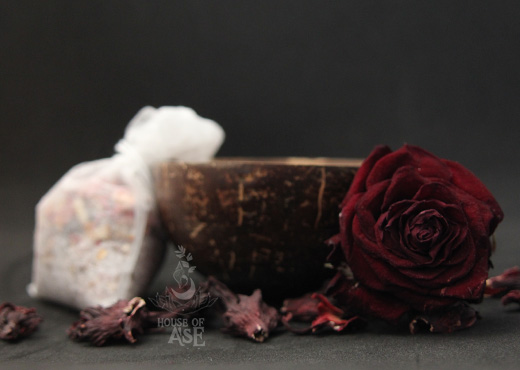 How to use it
Bring the equivalent of a large bucket of water to a boil. Turn off the heat and add the spiritual bath bag to the water (like a tea bag). Let it infuse for at least 30 minutes. You can also use the bag directly in your bath tub. For some extra strength, add a heaping tablespoon of brown sugar, molasses or honey to the hot bath. Let it cool down until it is comfortable to the touch, light a candle and enjoy the bath.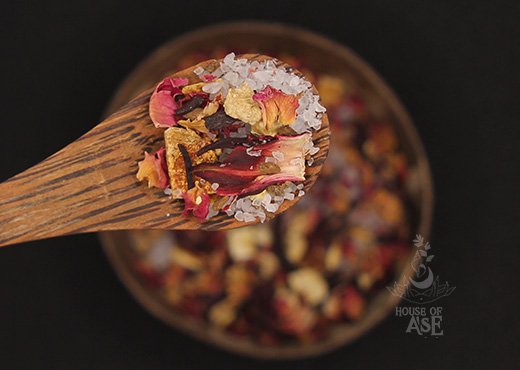 The magic in the recipe
There is a small element of cleansing to this bath which is there to make way for the glamour and attraction work that the other ingredients provide. The energy in this bath is very feminine. Its focus is to make you feel fresh, help you bloom and open yourself to attract the blessing that is love.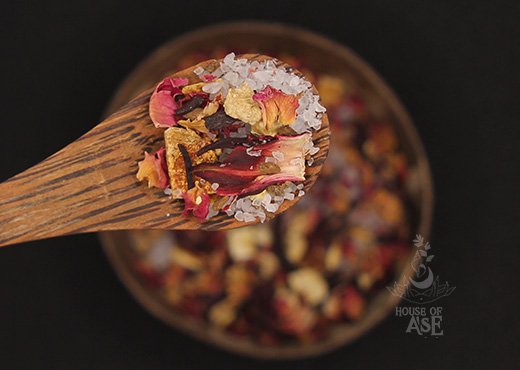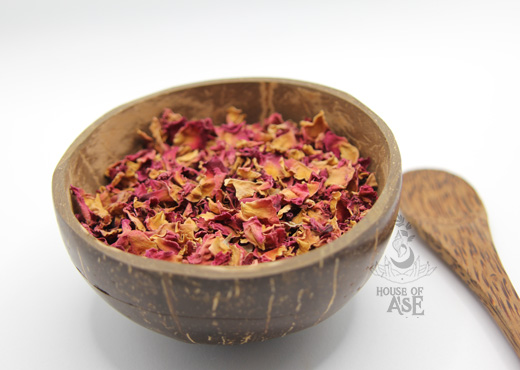 Love & self-love in Quimbois
Caribbean and African diaspora communities are tough. Our history (and our present too, let's be honest) have taught us to protect ourselves and fight through life and its hardships. That makes our magic very cutthroat. But do not let that paint a simplistic picture of us in your mind. We are also parents, siblings, children and friends within communities. We seek comfort, companionship and that universal feeling of belonging everyone wants.
So naturally, Quimbois, as the mystical midpoint of our culture, can also address love beyond sexual desires just as it addresses beauty and well-being.
Hence this bath, to open the roads of love in your life, starting with consideration for yourself.
Think of Ọṣun, her beauty, her sensuality and her grace. Think of the motherly love of Yemọja. Both of them are Oriṣas of the water and we have countless occurrences of them both spread across the Caribbean and South America.
Quimbois, as a diaspora religious system, is also steeped in their love and beauty.